This week on Talk Learn Connect, Writer Yvonne Reddin  asks Wendy Slattery, Co-Founder and CEO of Beauty Buddy to share some TLC (Talk Learn Connect)

Can you give us a summary of your company and what inspired you to develop this type of business?
Beauty Buddy is a data analytics company dedicated to the beauty and cosmetic industry. Ultimately its aim is to bridge the gap between brands and consumers in an €800bn industry.  Beauty Buddy, the app, is an inclusive community of Beauty Buddies made up of real, honest, independent and trusted peer to peer users.  They connect with each other to learn about and decide which beauty, skincare and wellness products to buy.
Harnessing the power of this unique, trusted and independent beauty community, the app takes into account everything it knows about the user and recommends the best products, reviews, ratings, tutorials etc. relevant to that user. My sister, co-founder and COO of Beauty Buddy, Tracy Leavy and I always had that 'want' to create a global business/brand that provided an everyday solution to a problem.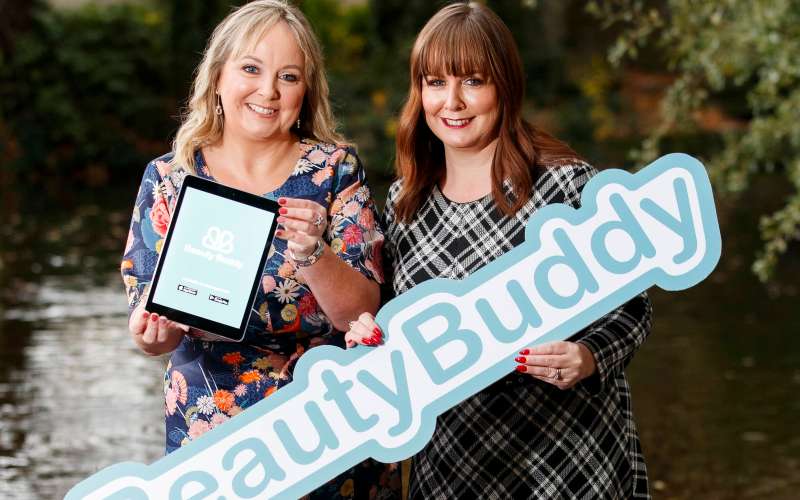 "The app can extract real-time insights, analytics and actionable data that is invaluable to brands and industry partners.  This also includes access to consumer behaviours, competitive comparisons and sentiment analysis"
 It wasn't until we came across that 'problem' whilst being overwhelmed when shopping for a make-up brush one day that we believed there was an opportunity to create a solution that currently did not exist on the market.
We began to talk and research the market and ultimately discovered that the data we were set to capture gave us a competitive advantage.  This data enabled us to fill a void as a dedicated beauty analytics company.
Throughout this pandemic must have been a busy time for you as potential 'new customers' where isolating at home.  This pandemic must have been somewhat a 'positive' for your business?
As a start-up, we are constantly busy. We are a team of 11 who, like many others, found ourselves working from home, with added family commitments. However, with the right team and culture in place, lock down showed us how small the world is when it comes to opportunity. That was a positive for the business.
Whilst the world isolated at home, this brought with it increased online traffic to social media, online news and other platforms that offered a distraction. As we saw an increase in usage and trends, we were able to use our creativity to drive new marketing and user sampling campaigns, retail and brand on boarding initiatives etc alongside hitting business milestones and pitching to investors.
Following on from previous question, how have you coped during the pandemic, both on a personal level and a professional one?
Really well thank you, I am incredibly lucky that my family is safe, well and keeping busy. Lockdown afforded us all the opportunity to take some time to appreciate how short life is which in turn only fuelled our personal and professional ambitions.
We are privileged that our continued dedication to the vision of Beauty Buddy and the support of our team has enabled our start-up to thrive in unexpected circumstances.
We have big plans for the business, and we are excited to bring these to market both in Ireland and globally.
Did you find beauty 'Influencers' to show case your product and explain it more or did it happen completely organically? Sometimes its all about good timing?
Beauty Buddy has received a hugely positive response from brands, retailers, and the public. The word 'Influencers' has different meanings to different people. We have engaged with a number of social media influencers as part of our marketing strategy.   Our audience has grown organically alongside this thanks to the functionality of the app and the ever growing community of beauty buddies who recommend the app to friends, family and social media followers etc.
We look to 'Influencers' within the brand and retail industry who work with us to develop the data analytics.  This in turn will bring immense benefits to the sector by changing how brands will inevitably create and market their products to customers.
"We have big plans for the business, and we are excited to bring these to market both in Ireland and globally"
Can you share any words of wisdom that helped you in your successful career?
I believe experiences in life and previous business lessons have enabled us to gain the wisdom we needed to guide us through our start-up journey. We learn by 'doing', taking chances and not being afraid to fail.
We encourage our team to be creative and to explore new ways of doing things.
We then have processes in place to critique our actions which allows us to be innovative and achieve our goals.