This week on Talk Learn Connect, Writer Yvonne Reddin asks People and Developement Coach - Aoife Mollin to share some TLC (Talk Learn Connect)

"Is this you? You are getting up for work day after day and you are wondering, "Why am I doing this? Is now the time to take a step back?"
This quote is from your website.  How do you guide people on a different career path?
A lot of times people are in the habit of following the traditional path -
School - College / University - Get a job - Get promoted - Get a mortgage - Feeling like I can't change my job because I have responsibilities.
When you are somebody who has followed that path without consciously making choices and understanding how you really want to live your life – you can end up stuck in a rut of just going into work and doing a job. Sometimes a really good job, however, it stresses you out because you're not enjoying the work at all and you know you want to do something different.
Usually, people then jump straight to looking for a new job and they move to a different company. After the novelty wears off after a few months, they're back to feeling stuck again.
When I work with people on their next career move, they get a chance to take a step back and really understand more about themselves.  About what's important to them and how they want to live their lives. I help them to look at a different way of making decisions so that their life isn't always being impacted by their work.
They become really clear on what's important to them and how to make those decisions.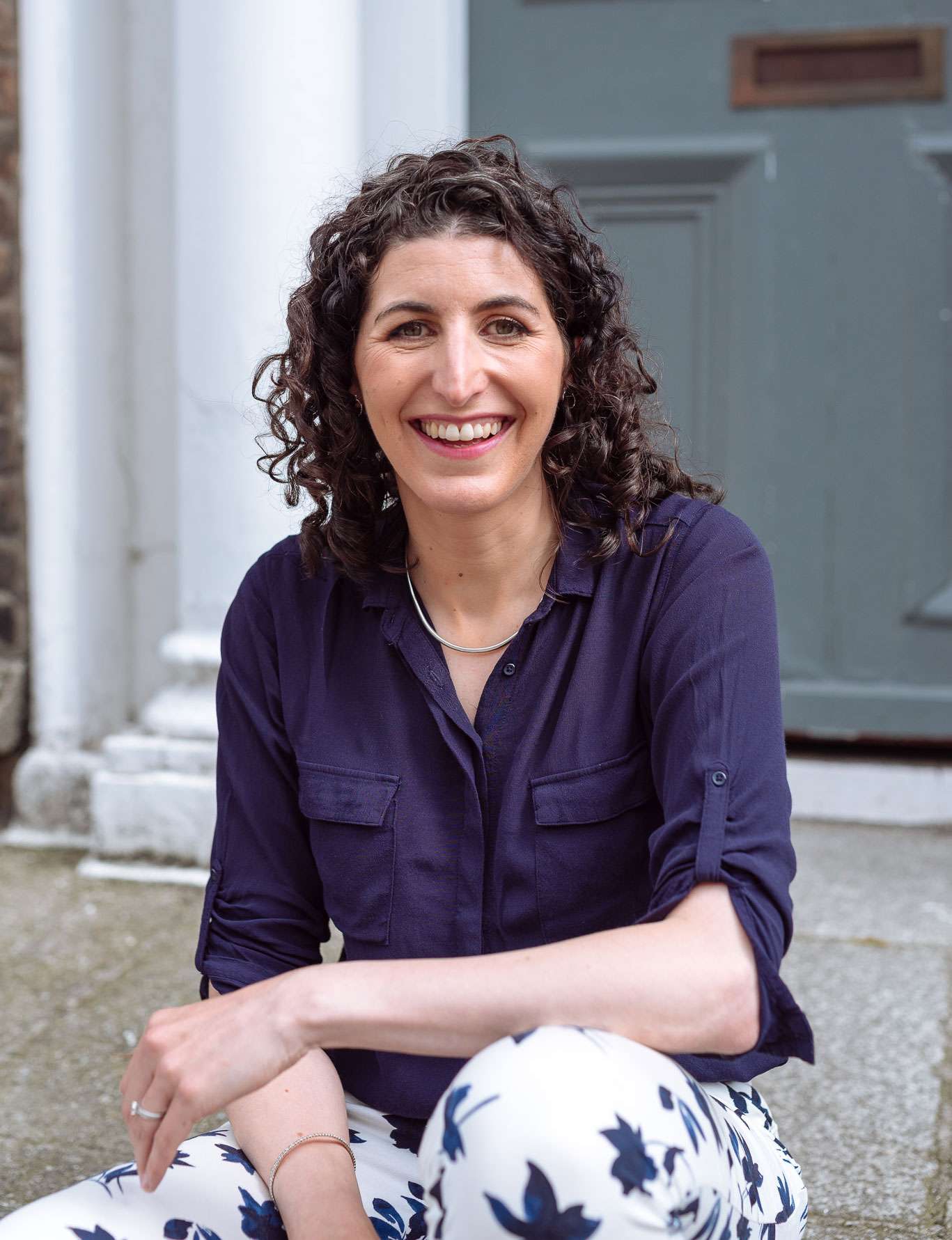 What was the turning point for you in your career bridging corporate finance and management consulting, advancing to coaching in people development?
Within my own career, there was a little bit of trial and error. I worked with great people when I worked in corporate. I was in London at the time and knew I wanted to move back to Ireland, so I just quit and moved home with no real plan.
A friend suggested management consultancy and when she told me about her job, I thought I have some of those skills, perhaps I can do that (It was also 2008 so I was lucky to get the job offer just before Lehman Brothers collapsed and we plunged into recession)
Within Management Consulting, a lot of my projects involved bringing changes into organisations and I saw how the middle managers struggled juggling all the different expectations. When I was managing a team there was so much I needed to learn about leading a team that you're not really taught anywhere.
That is where my interest in working with middle and senior managers comes from – they are the squeezed middle who are managing expectations from the Directors / C-suites in the company and also managing expectations of their team.
I worked on several projects around training and leadership training which was how I realised I wanted to specialise in leadership development.  Career coaching developed as I was coaching people in relation to leadership development.
"Once people are clear and confident in their career strategy, it's then easier to start focusing on developing themselves as a leader"
What did you do next when you realised you needed a completely new career choice?
Some of the skills that I used in corporate finance (project management, dealing with clients, writing presentations, and reports) were the same skills needed in management consulting so while the careers are different, the skills are transferable.
That's how I work with my clients when career coaching – if my clients know the skills they have that could potentially be transferable then it can be easier to make career decisions.
I had a plan when I started AMA Results in 2015 -the economy was really starting to pick up and I thought if I can't be successful with a company when the economy is good then I would have no chance at being successful owning my own company.
I gave myself a year to go for it and five years later, it continues to do well.
How did the pandemic affect your business ethos and did you have to be innovative in your future planning?
At the start of lockdown in Ireland, I had to move very quickly to show clients how I could still work online. Luckily about 25-30 per cent of my business was already online for the past three years so I already had systems set up in the background which made the transition easier.
The other 70 per cent of my business that was not already online was affected and I've continuously worked to move the rest of my business online during lockdown. Even though the restrictions are easing, the majority of businesses that I work with are still working from home.
I have updated some of my back-office systems and am currently working on updating my website to reflect online offerings.
Can you share any words of wisdom that helped you in your successful career?
Know what you want in life and then drive your own career. I had some great managers when I was working in London at the beginning of my career and one in particular always asked me what I wanted to learn and where I wanted to go in my career…..I just wanted him to tell me what he thought I should do!
I really had no idea what I wanted. Before I left London I did a job interview where I got asked the question "Where do you want to be in 5 years' time" and I gave a standard answer of progressing in the role and managing more people.
The guy who was interviewing me put down his sheet of paper and said "What is it that you really want to do…..I don't think you know what you want….what hobbies do you want to have outside of work….where do you want to live…what do you want to give back to the community"
At the time I remember thinking he was weird…it took me a while to realise the importance of setting up the life you want for yourself.  Your career is one part of that. When you do have an idea of what you want it is so much easier to navigate your own career.
For more information about Aoife, visit her website