This week on Talk Learn Connect, Writer Yvonne Reddin asks The Active Listening & Speaking Coach/ Mentor - Don Harris, to share some TLC

Could you give a summary of your varied, professional career to date?
I began my career in a major retail store in Dublin called Switzers where I first learned how to deal with customers, which is different from dealing with 'people.' Maybe this is where I first understood about being a good listener. I certainly came across a range of situations I had never experienced before, including some serious shoplifting!
I also worked with the RNLI in Ireland as Deputy National Organiser and often thought I should have stayed a few more years. It was one of my favourite jobs and I stayed there for over 3 years.
I have been a broadcaster for over 30 years in different radio presenting roles on various independent radio stations. I was the first CEO of Independent Radio Sales (IRS) established in 1992 - I was the founder and Chairperson of The National Radio Advertising Awards which became the PPI's – currently the major Awards for excellence in broadcasting in radio, the IMRO's. I am especially proud of this achievement which began in 1993.
Currently, I am now a Podcaster although in the early stages and I am fully focused on my life calling to be an Executive Coach (since 2009) and Tour Guide.  Both pursuits require more than a little Active Listening. I personally get a lot out of helping people find their own direction, in more ways than one.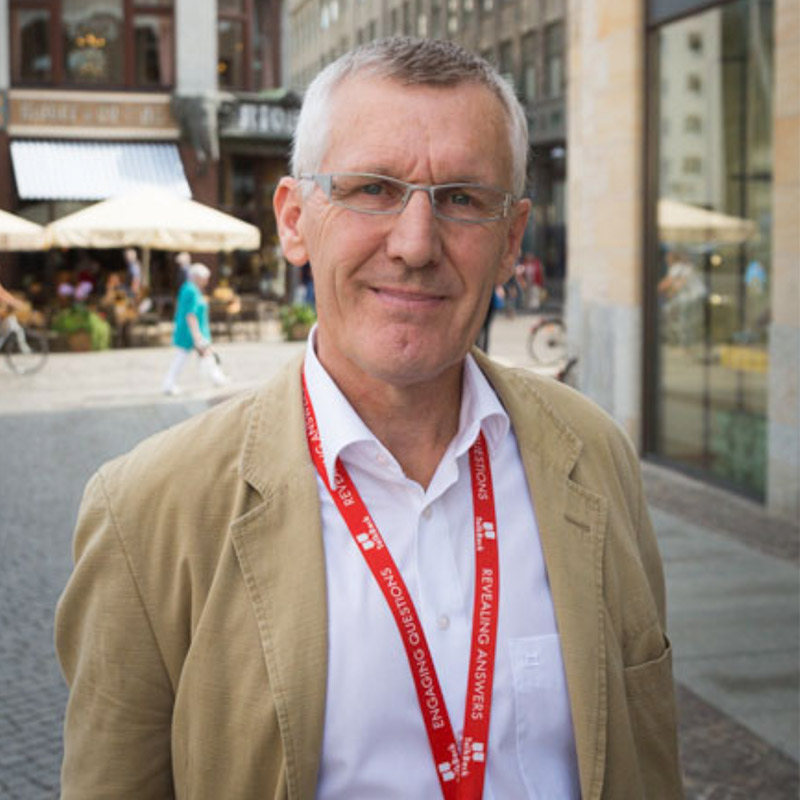 "Active listening is a valuable technique that requires the listener to thoroughly absorb, understand, respond, and retain what's being said." - ccl.org
Can you explain, in your words, what is involved in your work as a 'Listening Coach'?
I believe a person must turn up fully attuned to the person in front of them, to be able to listen to them properly. Then you can offer them support or just the opportunity to be listened to.  My work involves spending time with management and employees to assist an organisation to be more engaged with their employees, leading to better productivity.
The company management must first realise there is an issue before embarking on this project. Trust may have broken down or simply been almost non-existent. My role can sometimes be to restore that trust which takes time. Most importantly action by the organisation's management to fix the issues raised is the positive end result.
Very often I am asked to implement a program to ensure the changes required are taking place and check-in thereafter that no slippage happens.
"Measurement is crucial before, during and after"
Through TalkBack and CoachTalk, I work focusing on how people interact, listen, talk and communicate. My passion is for leading people towards discovering their strengths and identifying areas where the scope for development may be unearthed.  I advocate more Empathy at Work and the importance of Emotional Intelligence at work. My online workshop 'Listening is The Business' opens minds and souls and highlights the importance of giving others the opportunity to be listened to at work, as well as socially.
If we delve into the science of listening, it is more complex than you think.  We often hear the expression, "he/she is a great listener" but how do you differentiate a good listener from an average one? When it comes to talking more and opening dialogue lines– it all starts with a conversation. And to have a meaningful conversation, we need to listen to each other.
If we look closer at the four types of listening:
Deep Listening - occurs when you are dedicated to understanding the narrator's viewpoint.

Full Listening - is when you are paying close consideration to what the speaker is communicating.

Critical Listening - is when you evaluate and give your opinion on the narrator's thoughts or views.

Therapeutic Listening - is the use of music or sensory techniques applied to a particular need.
In my coaching, I listen to my clients, understand their dialogue and I give my feedback accordingly to the conversation. Sometimes an outside 'listener' can be valuable to a company or a new business owner, to help and support them on their venture into business.
Yes, it is important to have conversations, but listening is also necessary for dialogue development.  The combination of coaching and Empathetic Listening skills is a powerful formula for delivering extraordinary results in greater productivity and one I am proud to be able to deliver.
"My work allows me the opportunity and privilege to meet some outstanding people who feel that nobody at work is listening to them or interested in their views. Sadly, in some cases that's true – company morale often reaches rock bottom as a result"
In your opinion, what are the main elements that any business owner should always remember?
If the company does not demonstrate a genuine caring attitude to its people, why on earth would the people have any interest in the future of the company.
It's far more likely they will look for alternative employment.
From listening to your clients, what has been the main aspect in the significant shift in the way we will live and work in the future?
There is a major move towards the hybrid option for employees around home working and time spent in the office HQ. Companies are going to have to put in place workable solutions to keep their employees involved in a manner that works for all.
Burnout is a major topic now aligned with mental health issues.
Every company must take a hard look at how it sees itself communicating with its workforce and this is where I can help.
Poem written by Don Harris
Can you share any words of wisdom that you received that helped you in your successful career?
I once asked to have a word with my boss in a publishing company. I seemed to be having a bad day, nothing was going right.
My boss said to me - 'Don, at lunchtime, go up to the children's hospital (not far away) and walk around the children's wards and come back to me and then tell me you're still having a bad day.'
I've never forgotten those words and have used the example on more than one occasion with some of my coaching clients.
It's a question of perspective.
Contact Details and information about Don Harris are below: