This week on Talk Learn Connect, Writer Yvonne Reddin asks Global Beverage Sales Expert & Author Andrew Fitzgerald to share some TLC

Could you share your vast and varied professional career to date?
I am not sure it was a professional job, but my work life started at nine years of age, in the mid-1980s at the weekends in my mum's kitchen in Blackrock, Cork. She was a baker and a homemaker (see what I did there!) Every weekend I would help wrap the cakes with a machine we had and then place the best before label on them and stamp the finished package with 'homemade.'
After that, my father and I would deliver to some local supermarkets that were supportive of the business. I wanted to make sure we had the best location in the store and on the shelf so I would speak with the manager and often we could have that middle shelf and I would merchandise the shelves. For me, the greatest thrill was seeing a shopper picking up my mum's products and later telling me how much they enjoyed them.
I guess that is what has stuck with me in my corporate career, everything we do should be for the shopper and consumer, giving them a great experience. After secondary school, I studied marketing while working in the golf shop of a club where I was a member - Monkstown Golf club. I loved it and enjoyed the sales and customer service aspects as well as learning from the club professional Batt Murphy who gave me a chance and autonomy to run his shop.
I loved sales so much that I got a job with Cadbury Ireland selling (and eating) their great range of chocolates and I did that for two years before joining another confectionery company. In my sporting life I have always enjoyed being part of a team as captain of my local soccer team in Cork.  I really enjoy motivating people and being a support to pick people up when they need it.
 Around this time a super job came up alongside Diageo Ireland (Budweiser, Carlsberg, Guinness, Smirnoff and Bailey) as a manager of a seven-person sales team and I relished it, working hand in hand with the team, developing them and helping them onto the next step in their career.
 When a new challenge came up to work with Heineken Ireland, I met it head-on and spent five great years working there before my wife and I made the move to San Diego in 2012 where coincidentally I ended up working for Heineken again. I very quickly built up a great reputation in the alcohol business in California as someone who was proactive, creative, and very personable. I made a couple of more moves after Heineken which saw me launch White Claw Hard Seltzer which quickly became the No.1 hard seltzer in America.
I also launched Truly Hard Seltzer with Costco and for anyone in Ireland not familiar with Costco, it is warehouse outlets that you join and you can literally buy anything from a coffin to a boat and everything in between!
My most recent role was working as VP of Sales for a female-founded vodka cocktail company and we experienced some significant growth under my leadership. I have stepped away from my corporate career since the start of 2023 to concentrate on launching my book and embracing being outside my comfort zone as an author and I am embracing it and getting 'comfortable with being uncomfortable.'
You have scaled some of the world's biggest alcohol brands through your 'unique approach with retailers, distributors, and sales teams.' What approach do you establish and how does it all work?
Trust, respect, and integrity are the cornerstones of how I have been successful working with retailers, distributors and sales teams. I work in a relationship business and having a personable approach, taking an interest in people and being conscientious is the method I have found that works best.
Along the way, I have had to assert myself in certain tough corporate situations as well as have hard-hitting conversations with customers or internal people if there was some underperformance or indeed if respect for me was absent.
Having worked globally I have quickly learned that while there are different systems, different work cultures and different ways of doing business, the one thing that remains the same and rings through is "people do business with people they like."  I have been very fortunate to work with the brands detailed in my book and worked alongside some incredibly smart people whom I have learned a lot from.
I died twice and was resuscitated, thank God! I had a genetic heart condition and lucky for me I survived as some teenagers/adults do not, it is classed as Sudden Adult Death Syndrome. I decided from that day on in 1999 that I would live with no regrets where possible"
This is some statement and experience to have come through, can you share how this happened twice and what previous regrets you had that you transformed?
During the late 1990s, I was diagnosed with a condition called Wolfe Parkinson Whyte (WPW) which was an extra electrical pathway in my heart that I was born with but remained undetected until my teenage years. After a very competitive game of soccer, my heart would just not regulate itself and was beating at 200+ beats per minute. This continued for the next number of hours before I went to the Mercy Hospital in Cork where the doctor said the only course of action was to stop my heart, purposely flatline me and resuscitate me again (hopefully).
It was the only course of action and thankfully the right one to take.  Some people are not so lucky and WPW is one of the contributing factors to Sudden Arrhythmic Death Syndrome (SADS) The last thing I remembered before being knocked out was an elderly nun holding my hand and giving me the last rites. I woke up in intensive care, took a breath, realised where I was and decided I would try and not to take life for granted. I went on medication while some more tests and exploratory work were carried out and then it happened again. For a second time, the doctors purposely flatlined me and resuscitated me successfully. The second time this happened, I was playing golf when it occurred and got myself straight into A&E again. Not long after that I got the diagnosis and went to have the extra pathway ablated in the Mater Hospital in Dublin.
As I look back on that time of my life, I am both nostalgic, proud, and sad. Nostalgic because, I now know and realise that this was a seriously pivotal and meaningful time in my life and explains a lot about my life to date, the decisions I have made and my entrepreneurial style and competitiveness in sport.
 "I am grateful to be alive"
There is a great sense of pride that I was able to navigate this health scare and survive and thrive and also that I am staying true to my word when I woke up after that first flatline and my commitment to not have regrets in life and to embrace it.
And finally, there is a sadness about those years which I call the 'lost years.' I stopped playing soccer which I truly loved as I thought my heart would not cope even though the doctors assured me it was ok.  I became inward and tried to ignore what I had been through when in fact the opposite of that would have been so much better, having compassion for myself, talking about my experience and not overeating and overdrinking.
I piled on the weight which I guess was my way of self-medicating and dealing with the enormity of it all. Since getting the heart procedure I have not had any problems and when exercising I push my heart as much as I can and thankfully it regulates itself quickly afterward.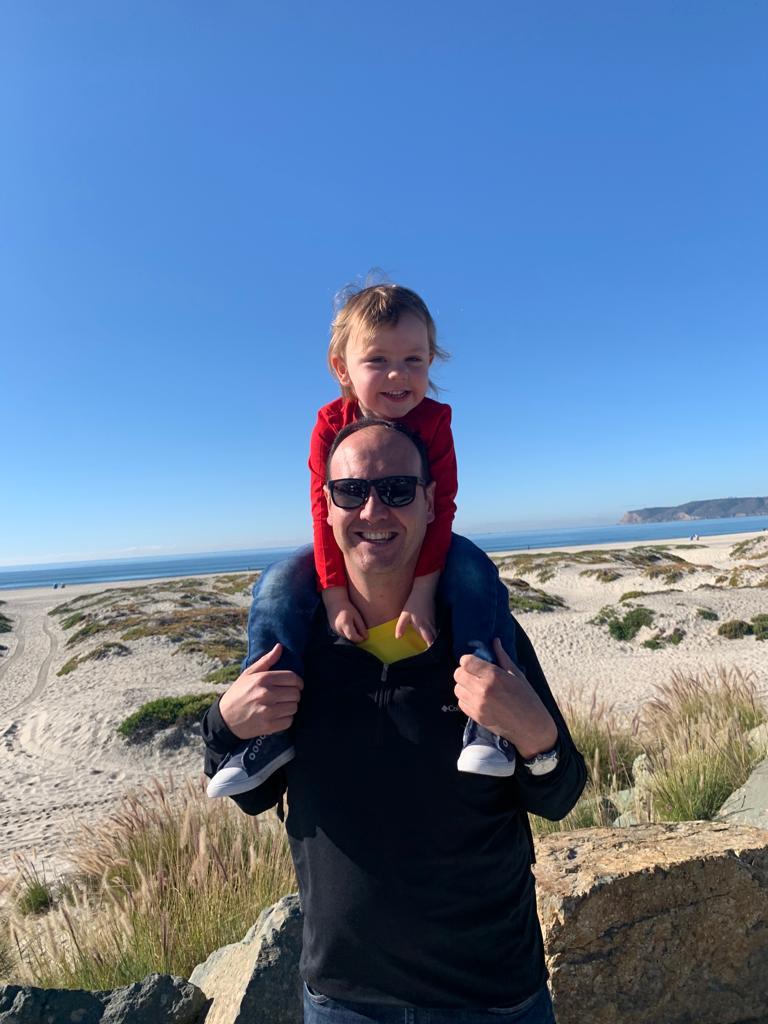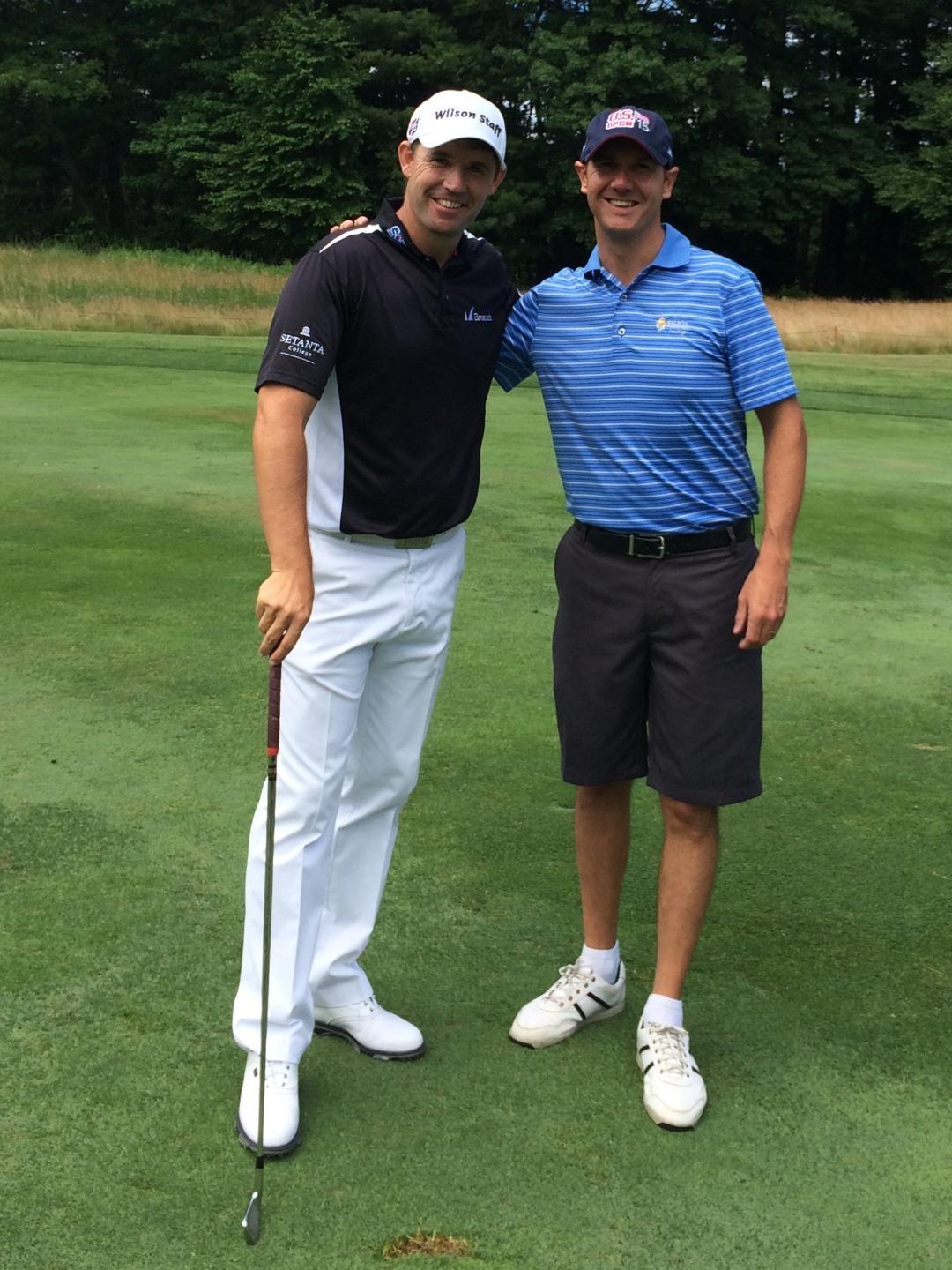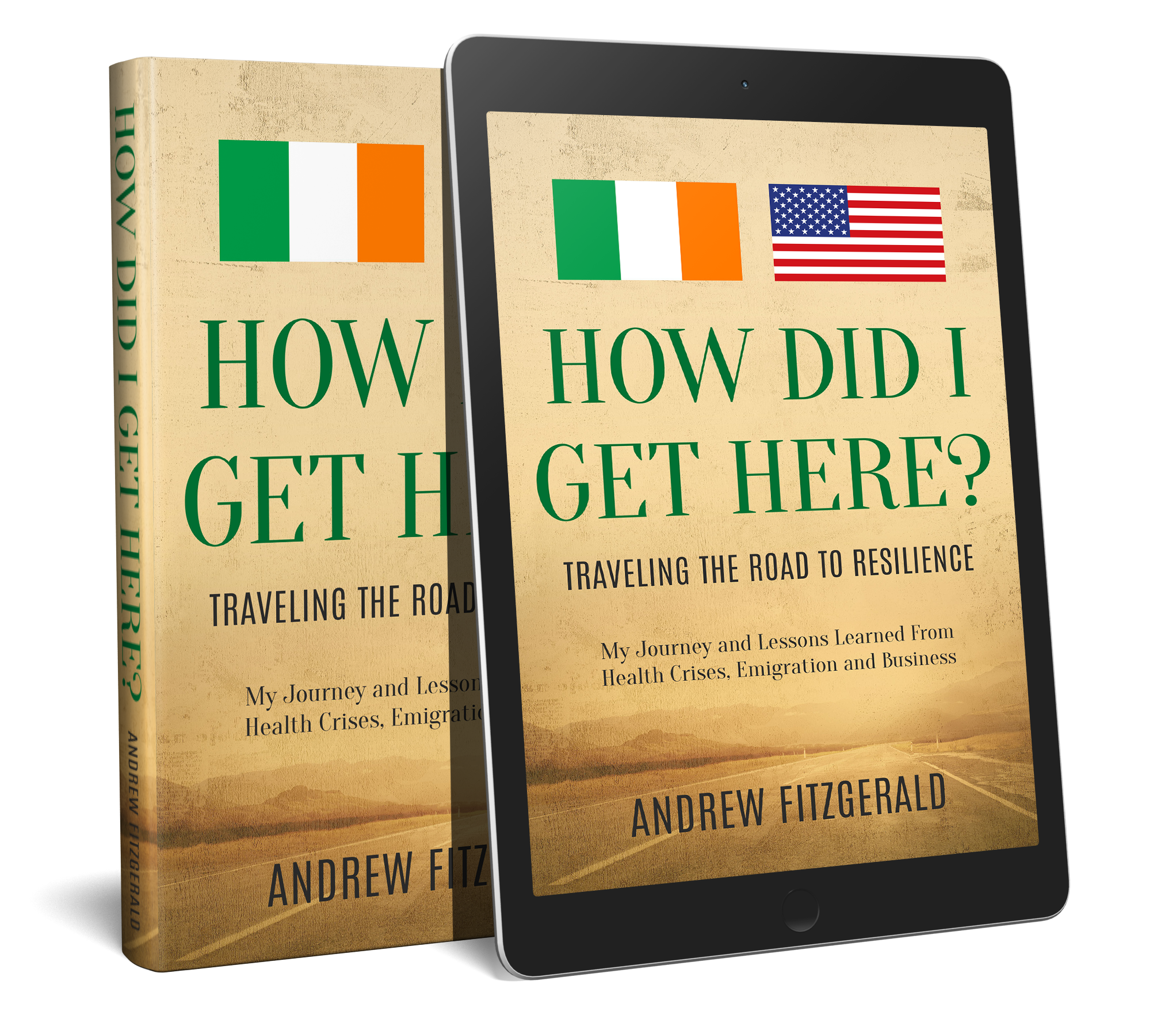 Your debut book 'How Did I Get Here?' is "a memoir and essentially a business-minded book that takes a chance on being personal as well as exploring so many different areas of my life and my family's life."
Did you feel compelled to write about your personal and professional challenges to help other people with similar experiences? Can you tell us about the four key sections of your book?
My motivation to write and publish How Did I Get Here? Was for three reasons -
Writing has been something I always loved, going as far back as my school days at Douglas community school in Cork where I would write incredibly descriptive essays, usually about sports as I knew a lot about soccer and golf. In keeping with not having regrets, I know I would regret if I had not completed this book which I started over two and a half years ago.

To hand a copy to my son (Alfie) who is my hero and I want him to know about my life and our move to America where he was born and of course the four other children which we, unfortunately, lost due to miscarriage.

For the reader, my hope is that they will be inspired, and learn from my experiences and perhaps it could be a spark to transform some areas of their lives either personally or professionally and with some resilience we can overcome all types of adversity to flourish.
The four key sections of the book detail, my health scare, emigrating to America from Ireland only to return and then go again, my corporate and business life working with and supporting some of the biggest alcohol brands in the world and the devastation, grief, and loss that four miscarriages brought to my family.
Can you share any words of wisdom that you remember along your journey or advice you were given throughout your life?
Gosh, there have been so many people who were a great influence on me and shared their wisdom and experience which shaped my own opinions and values.
If I was to pick three nuggets they would be the following -
"Trust is a must"- Trust yourself and back yourself 100 % to achieve or complete whatever it is you are working on or working towards.

"Dive in, the water is great" – Embrace change, be open and always be willing to learn.

"Listen to hear, not to respond" - We have two ears and one mouth and should use them in that order if you actively listen to people, you will  'hear' what is really being said.